MIMMO Studios is a space for the creative community in Cheltenham and the Cotswolds. We host a range of educational, inspiring art, design and activism based events.
If you're interested in hosting a workshop at MIMMO Studios, we'd love to hear from you. You can reach us at hello@mimmostudios.com
MIMMO Studios Networking Coffee Morning
Next event Friday 29th September 9am - 10am
1st Floor, MIMMO Studios, 6 & 7 Montpellier Walk, Cheltenham, Gl50 1SD
£5 per person
MIMMO Studios invites you to join our networking coffee morning for local business people, business related or not!
More info & tickets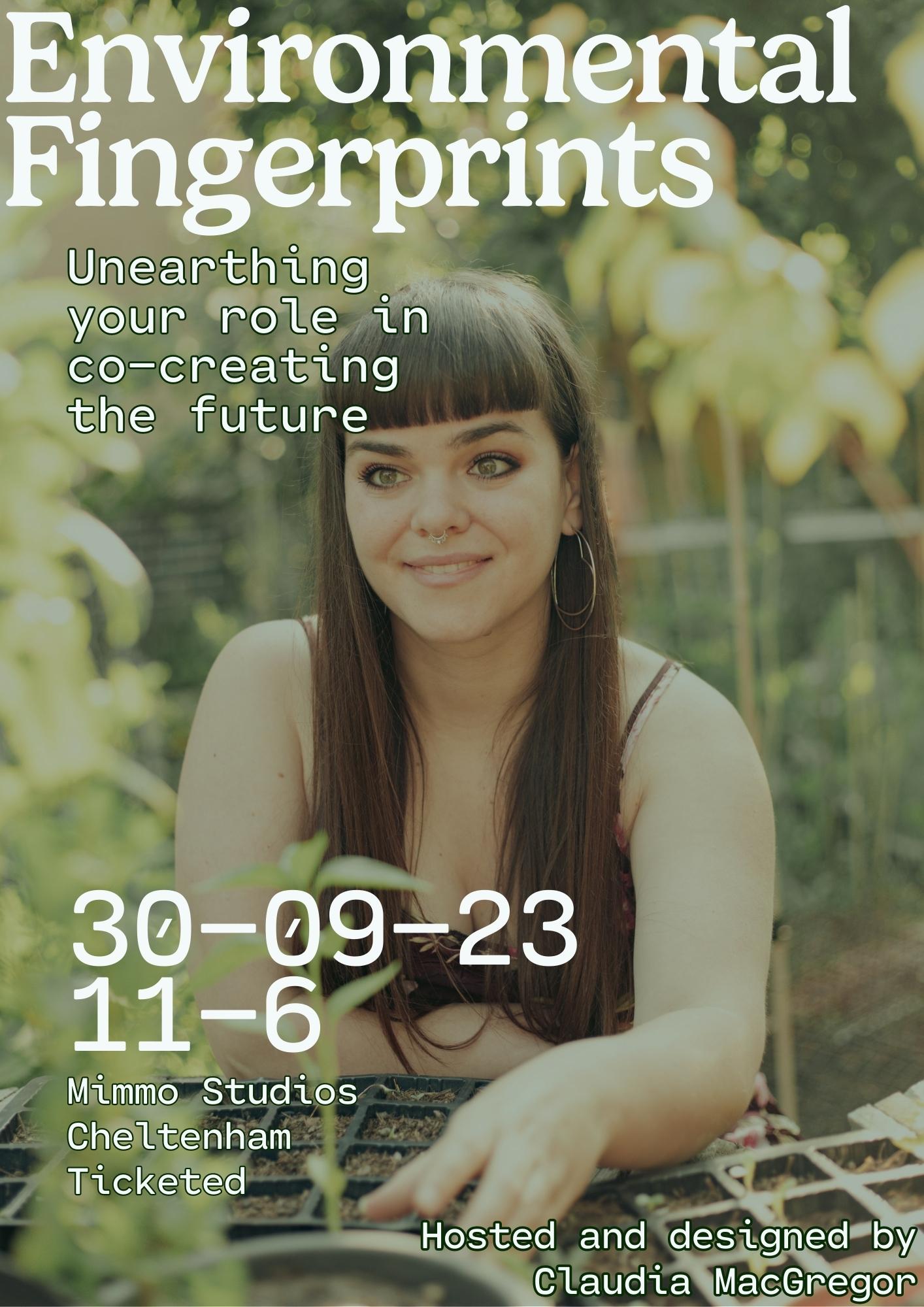 Environmental Fingerprints Workshop
Saturday 30th September 11am - 6pm
1st floor, MIMMO Studios, 6 & 7 Montpellier Walk, Cheltenham, GL50 1SD
£50 Per Person
Need help integrating your environmental values with your current lifestyle?
Unsure of your role in creating a better world but know you want to be a part of the solution?
This workshop is for you.
Hosted by Claudia MacGregor, the day centres around self-reflection, purpose-building and community bonding.
By blending renowned tools from art therapy, narrative therapy and journaling, the workshop provides simple but effective wellness tools that anyone can practice at home.
More information & tickets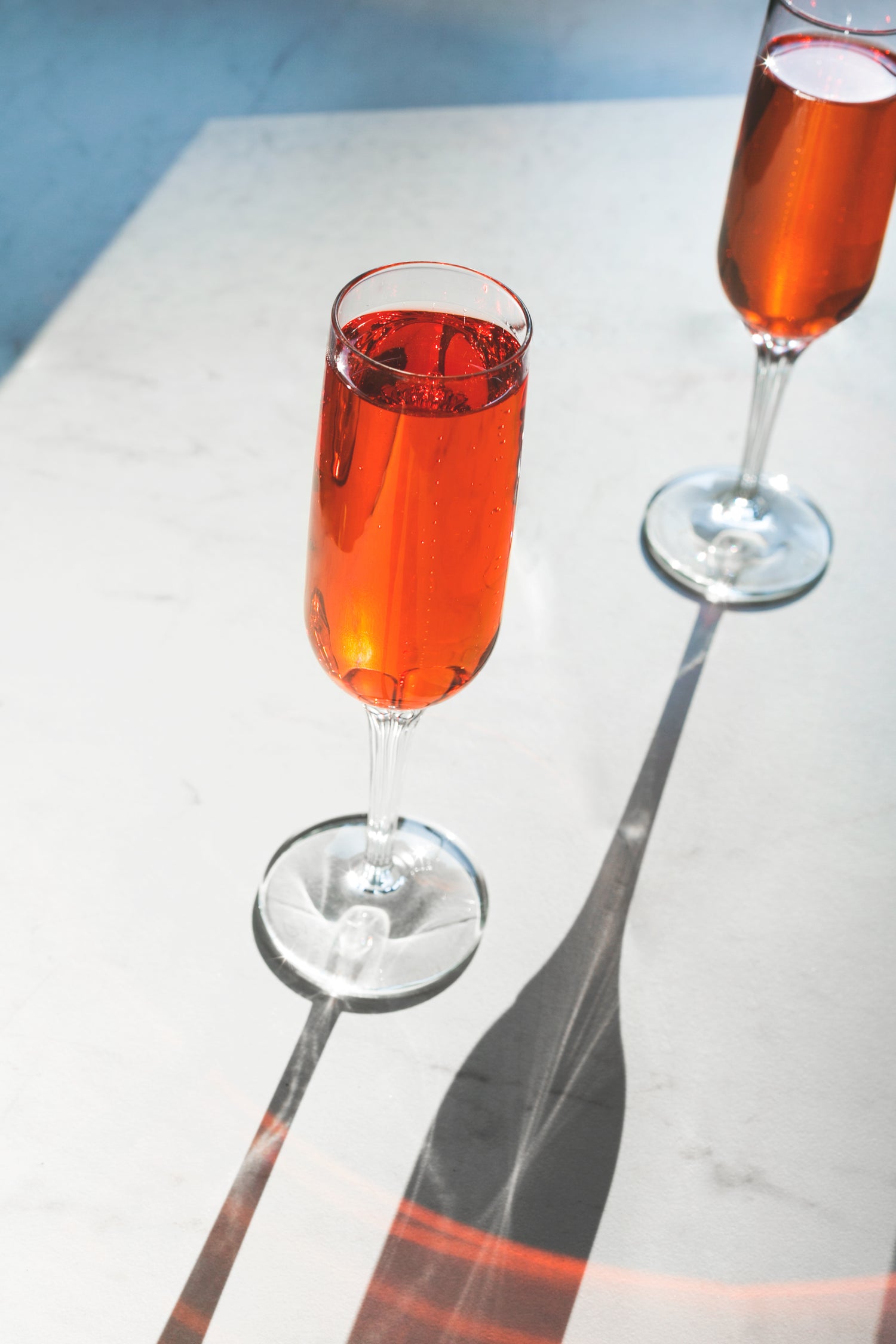 Fizz & Finance
Wednesday 27th September 7pm - 8.30pm
1st Floor, MIMMO Studios, 6 & 7 Montpellier Walk, Cheltenham, Gl50 1SD
Free event
Hosted by Chartered Financial Adviser Shannon Craig
Financial education for women - Let's raise the bar and provide some education to increase the financial health and independence of women.
An evening of informal networking and a presentation on all things finance! Find out why having a financial adviser in your women power team can be beneficial.
Free Tickets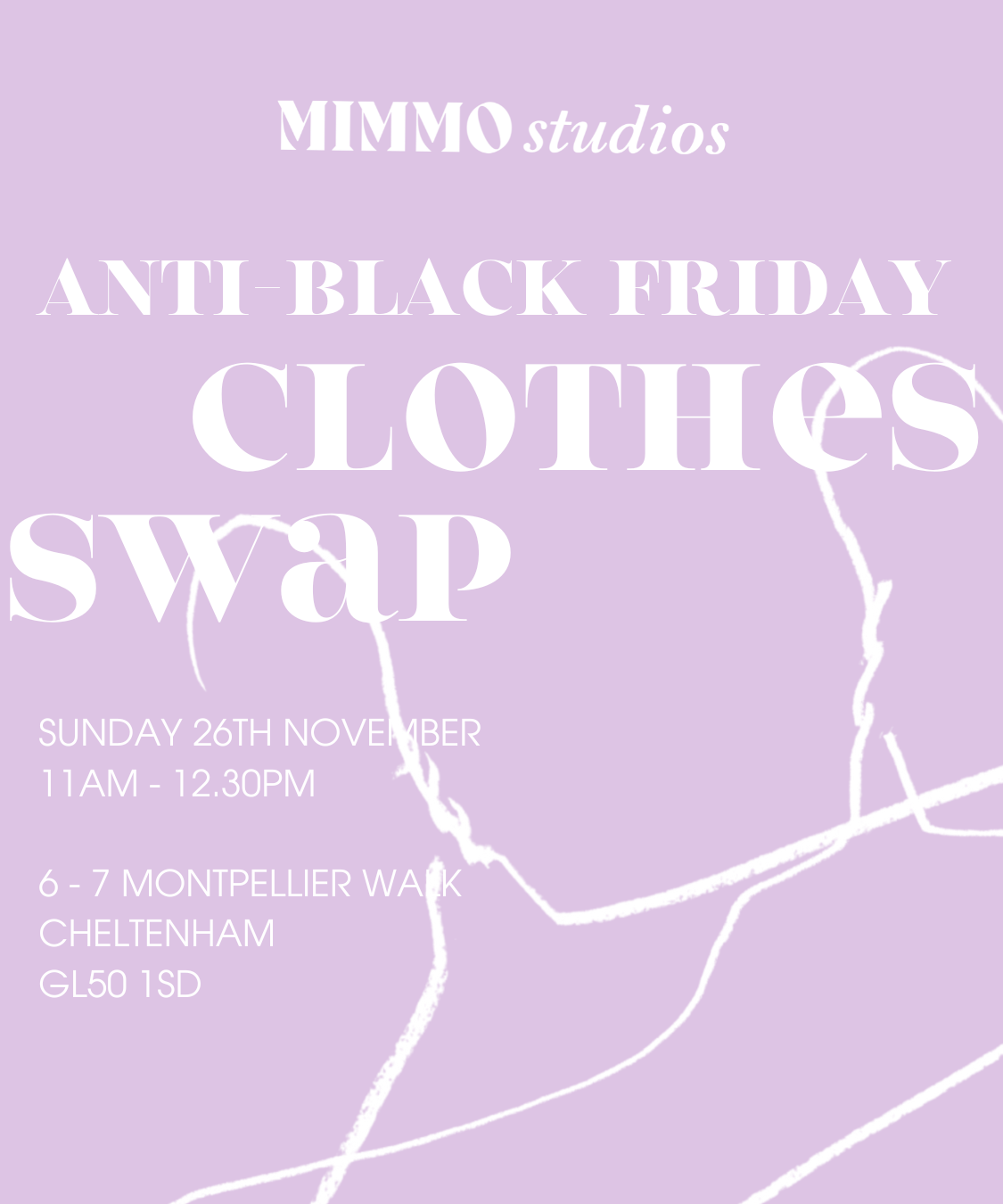 MIMMO Studios Anti-Black Friday Clothes Swap
Next event Sunday 27th November 11am - 12.30pm
1st Floor, MIMMO Studios, 6 & 7 Montpellier Walk, Cheltenham, GL50 1SD
£5 per person
Join us for a swapping event to celebrate the beauty of sharing. 
Rethink Black Friday by swapping rather than shopping
More info & tickets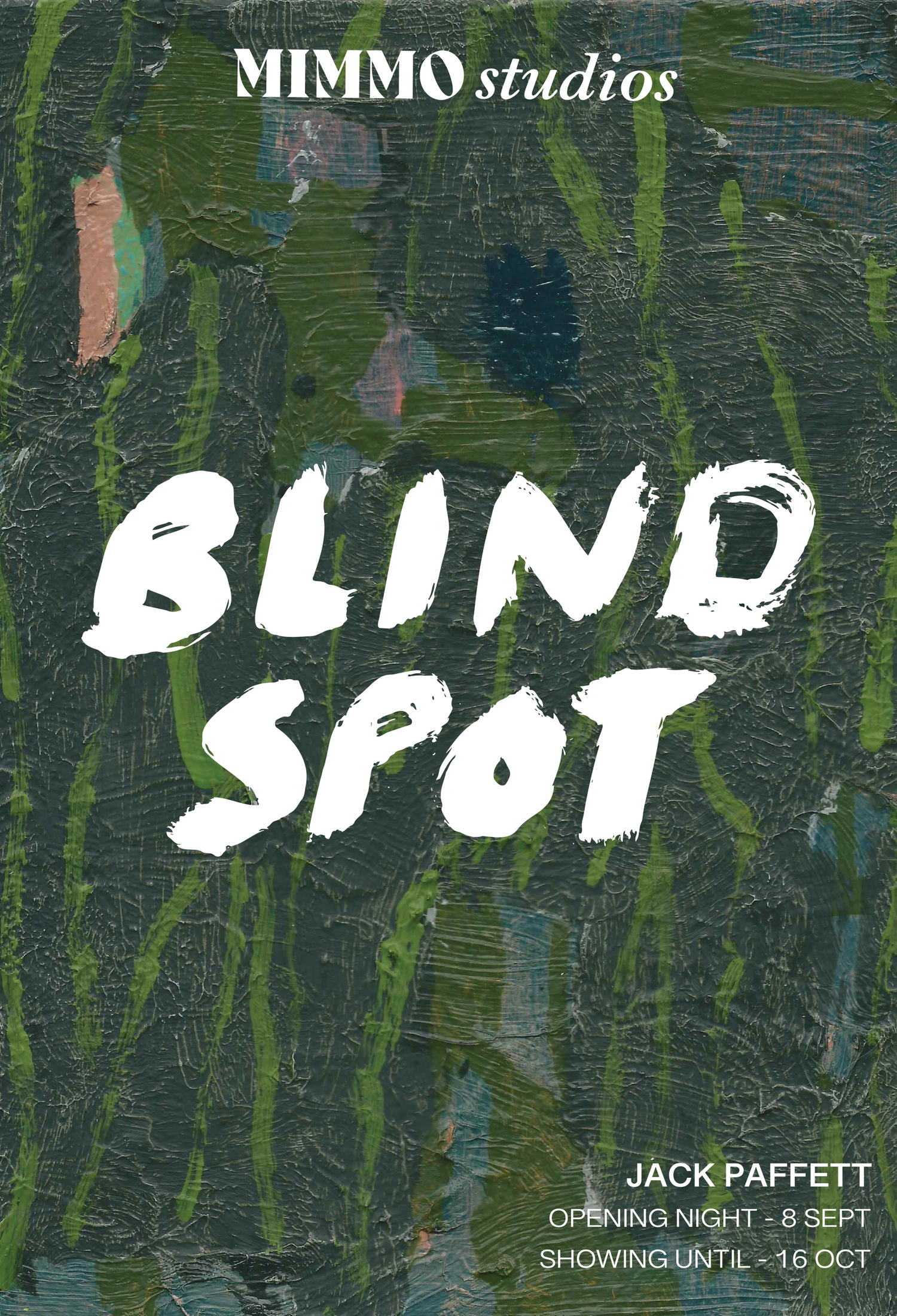 'Blind Spot' by Jack Paffett
Private View Friday 8th September 6-8pm
Free Exhibition Open 9th September - 16th October
1st Floor, MIMMO Studios, 6 & 7 Montpellier Walk, Cheltenham, GL50 1SD
'Blind Spot' is a solo show by Jack Paffett that features a collection of his recent works.
Paffett's work forms and continually evolves through spontaneous impulses on the canvas. The surfaces sit in an area of tension between construction and destruction, where each brush mark is a response to the last.
Free RSVP to Private View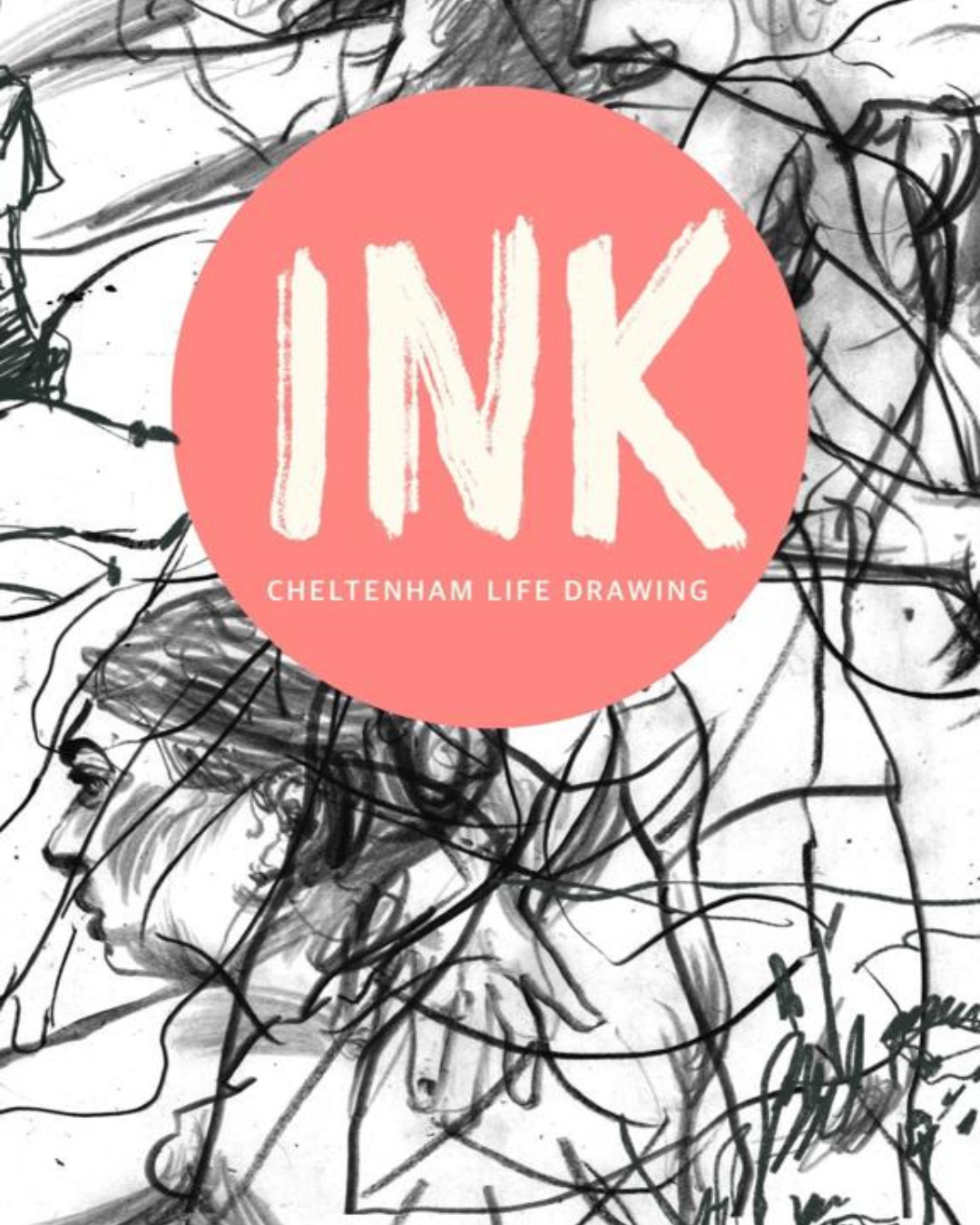 MIMMO Studios x INK Life Drawing
Wednesday 21st September 7pm - 8.30pm
1st floor, MIMMO Studios, 6 & 7 Montpellier Walk, Cheltenham, GL50 1SD
£20 Per Person
We're excited to announce that INK life drawing is back
All experience levels are welcome, and this 60-minute class will be loosely tutored, giving you the freedom to work in any medium or style of your choice. Paper, charcoal, and pencils are all included in the £15 ticket price.
The evening is also BYOB, so you're welcome to bring along some beers, get drawing, and meet some like-minded creatives whilst you're at it.
Tickets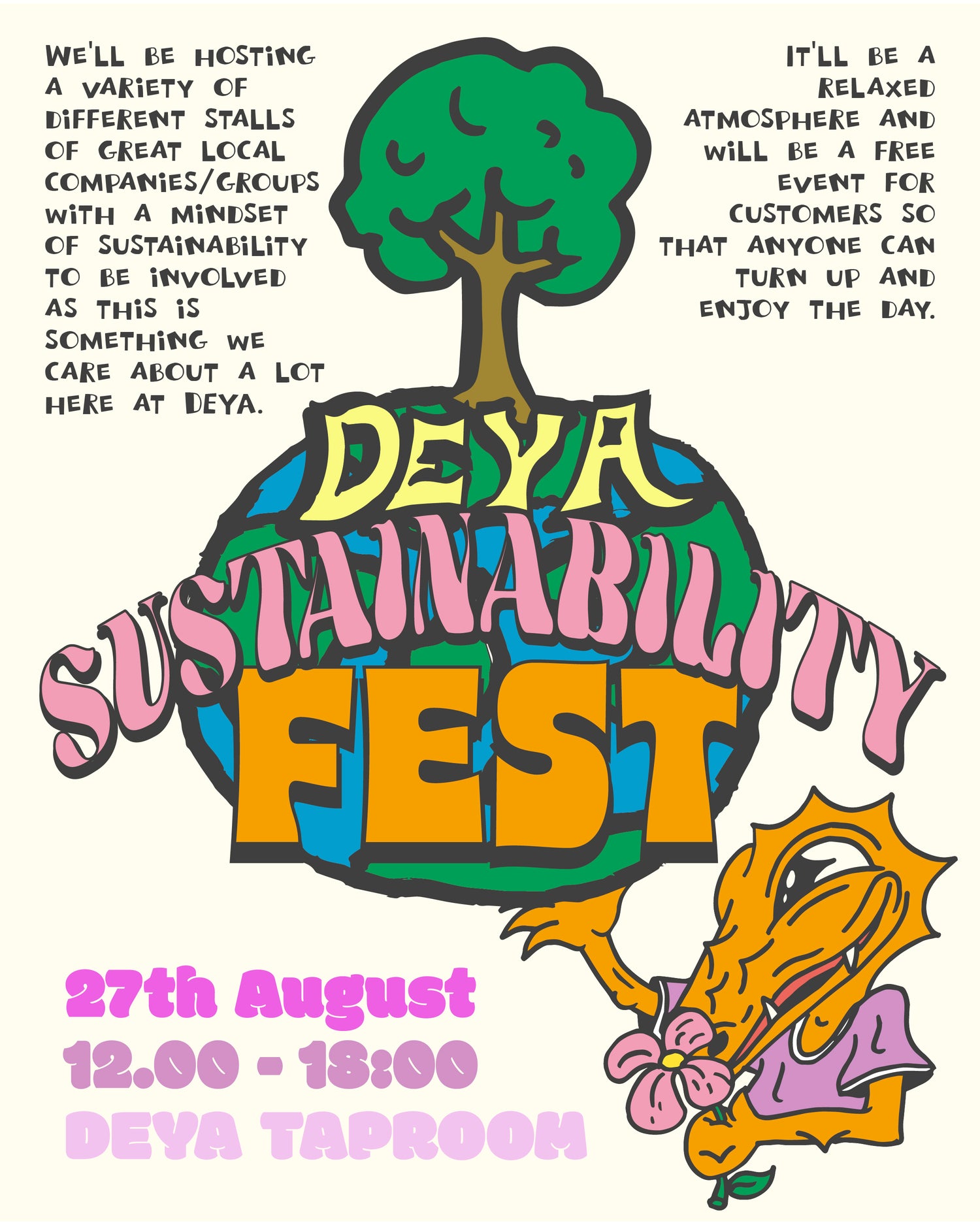 Clothes Swap at Deya Sustainability Fest
Sunday 27th August 12pm - 6pm
27 Lansdown Industrial Estate
Gloucester Road, Cheltenham, GL51 8PL
Free Event
"Hosting a variety of stalls of great local companies and groups with a mindset of sustainability, this is something we care a lot about here at Deya. It'll be a relaxed atmosphere and a free event for customers so that anyone can turn up and enjoy the day"
More info
MIMMO Studios Summer Market
Sunday 20th August 11am - 3pm
1st Floor, MIMMO Studios, 6 & 7 Montpellier Walk, Cheltenham, GL50 1SD
Free Event
Join us for the MIMMO Studios Summer Market. Celebrating craft with unique pieces from independent makers.
Clothing - Affjam / Designed by Alice / Soder Studio / Noelle / Charl Knits
Kidswear - Petite Comporta
Jewellery - Nck Jewellery
Homeware - Leisurely / Oxfam Books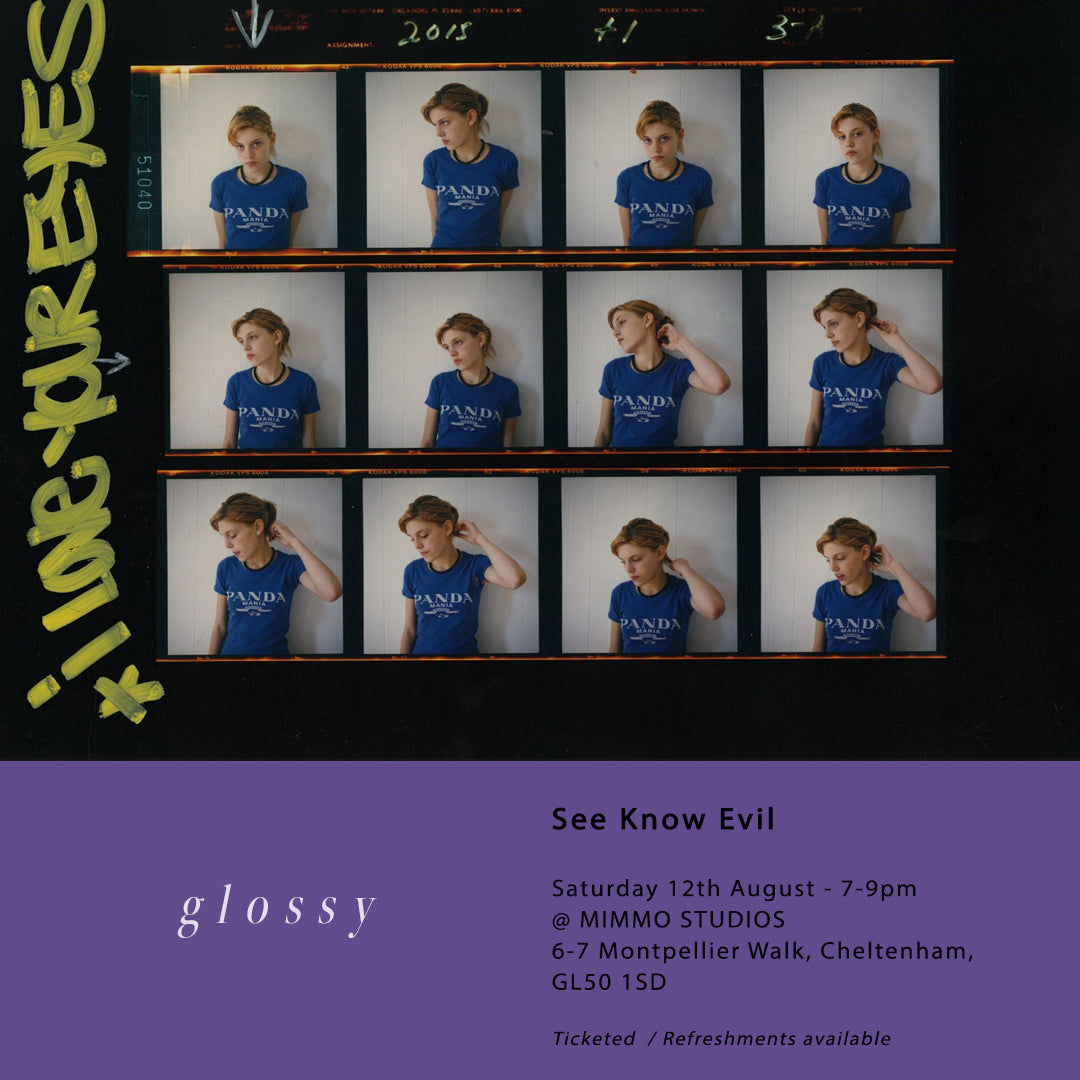 See Know Evil
Saturday 12th August 7pm-9pm
1st Floor, MIMMO Studios, 6 & 7 Montpellier Walk, Cheltenham, GL50 1SD
£5 Per Person
A documentary film that looks into the short life of 90's fashion photographer and youth culture icon Davide Sorrenti. Known for his image 'heroin chic', this story aims to rectify the negative disservice by creating a new legacy for a young photographer that, through passion, imagination and raw talent, changed the face of photography for a generation. Directed by Charlie Curran.
Popcorn and refreshments are provided and included in the ticket price.
(1h 30m)
More Info & Tickets
Mono Printing Workshop with Stoff Studios
Sunday 6th August 11am-1pm
1st Floor, MIMMO Studios, 6 & 7 Montpellier Walk, Cheltenham, GL50 1SD
£60 Per Person
As part of her exhibition, 'A Room with A View' at MIMMO Studios, Carys will be sharing her favourite mono printing techniques and showing you how to create your own beautiful and unique pieces of fabric.
Join Carys to try this wonderfully gestural way of producing one off prints, which you can easily replicate at home.
We'll begin the session experimenting and creating a range of imagery before producing a final linen wallhanging.
No experience is necessary although this workshop is suitable for experienced printers too.
Tickets
'A Room with A View' Stoff Studios Exhibition
Free Private View Saturday 5th August 6-8pm
Free Exhibition Open 4th July - 6th August
1st Floor, MIMMO Studios, 6 & 7 Montpellier Walk, Cheltenham, GL50 1SD
Celebrating print and colour, founder of Stoff Studios Carys is bringing together both in her exhibition 'A Room with a View'. She invites you to join us in a cosy scene straight from the pages of your favourite novel.
Inspired by mark making and printing, Carys used traditional methods including screen printing throughout the range. Joyful repeat patterns and exciting colour combinations make the brand unique.
Free RSVP to the Private View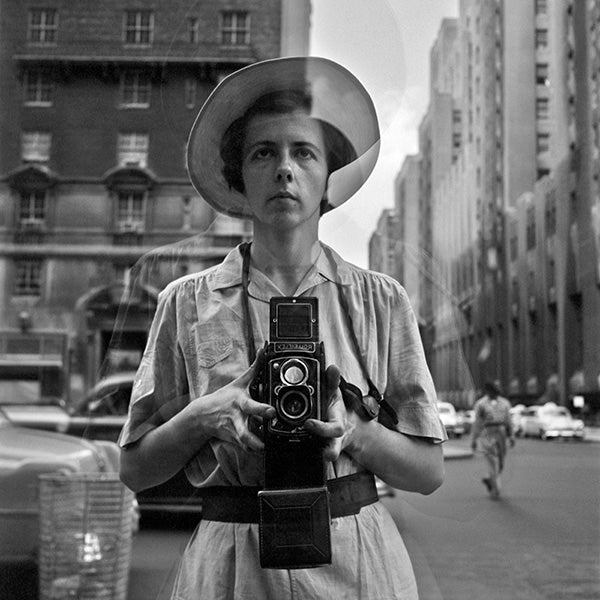 Glossy Film Screening - Finding Vivian Maier
Saturday 8th July 7pm - 9pm
1st Floor, MIMMO Studios, 6 & 7 Montpellier Walk, Cheltenham, GL50 1SD
£5 Person Person
Hosted by Glossy, a Gloucester based arts venue are showing a documentary film that looks into the mysterious life of Vivian Maier. The nanny who secretly took over 100,000 photographs. Directed by John Maloof & Charlie Siskel.
More info & tickets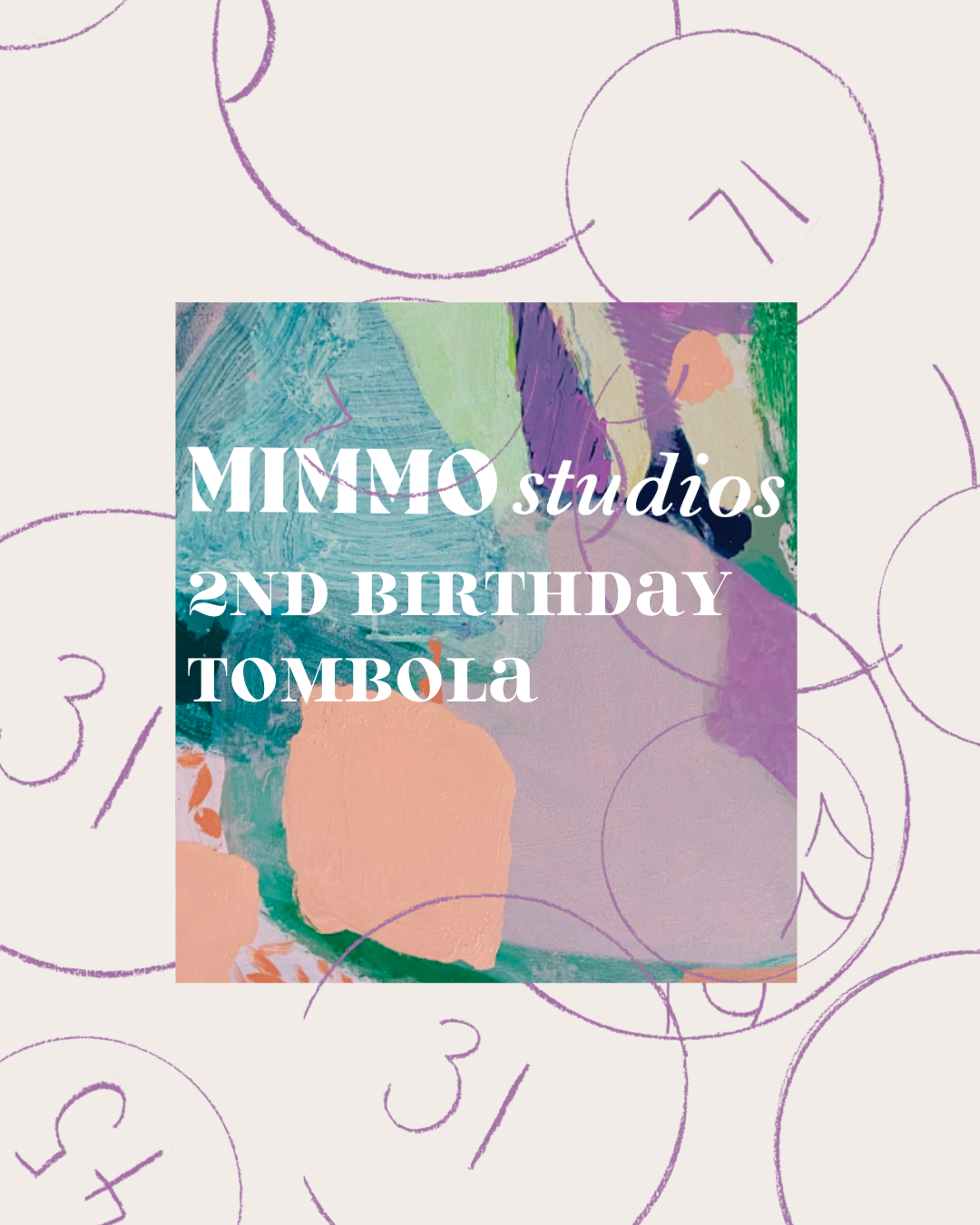 MIMMO Studios 2nd Birthday Tombola
Any order over £25 this week gets entered into our tombola - and every spin wins!

We'll spin the tombola live in store and give you your prize, and online orders will be contacted by email 💌

Please make sure to read the terms & conditions before entering
See the Prizes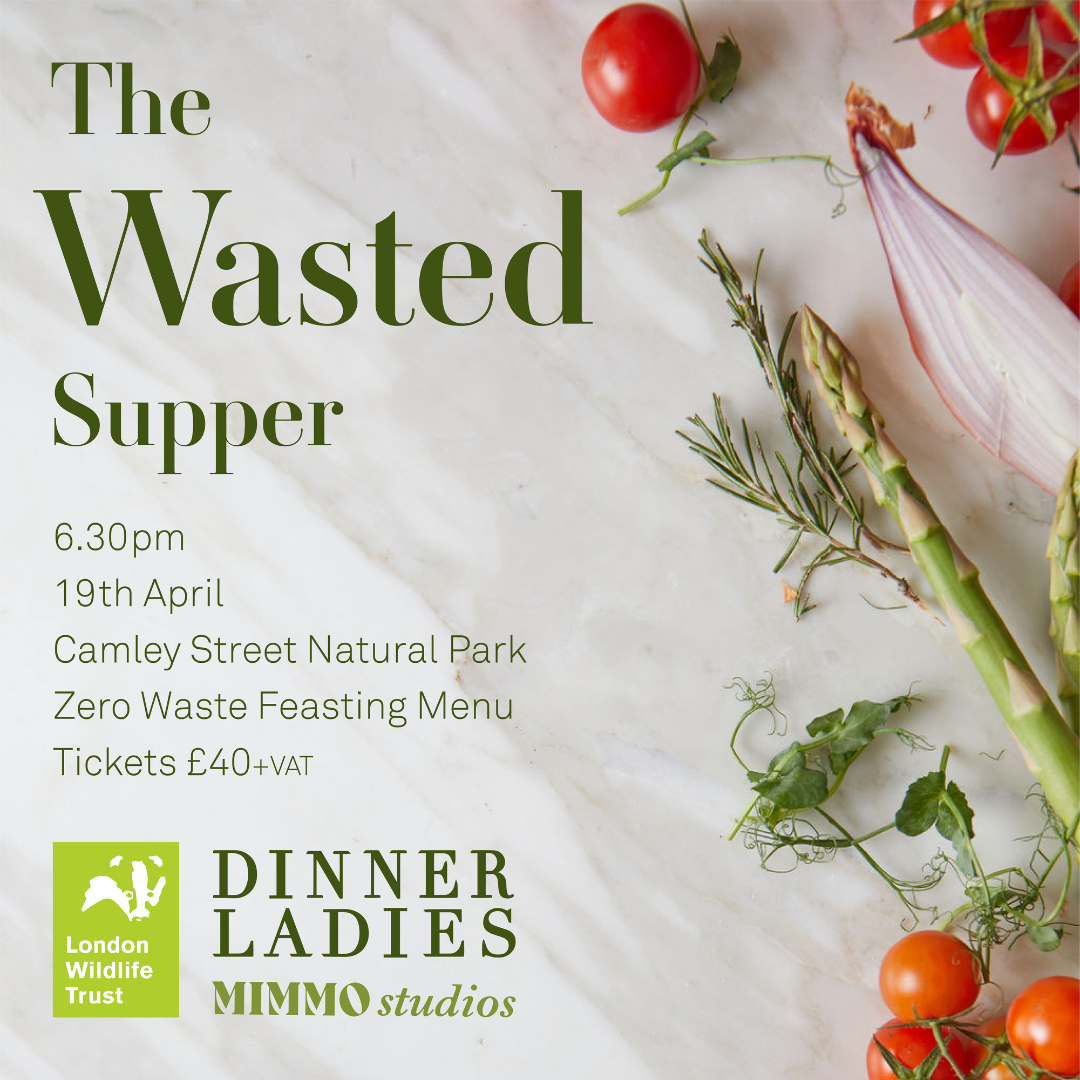 The Wasted Supper
19th April 2023 - 6.30pm
Camley Street National Park, Kings Cross, London
The Wasted Supper is a unique supperclub celebrating new and beautiful creations from items we already have. The evening brings together an array of leading sustainable suppliers to champion innovative food and eco brands through the art of repurposing.

Guests of the Wasted Supper are asked to bring along surplus food items from home which are then transformed into a sharing feast by our team of chefs in just 2 hours.
A secondary part of this repurposing concept is that guests are also encouraged to bring an item of clothing for a clothes swap hosted by MIMMO Studios.
From the Ground Up Festival
Saturday 4th February 11.45am
St Philip and St James Church, Leckhampton, 60 Grafton Road Cheltenham GL50 2DL
Co-founder and Head of Sustainability and Innovation at MIMMO Studios Katie Brown will be speaking on the 'Reframing Fashion' panel at this years' Fron the Ground Up sustainability festival in Cheltenham.
MIMMO Studios x Oxfam Bookshop: The Secret Secondhand Bookshop
MIMMO Studios, 6 & 7 Montpellier Walk, Cheltenham, GL50 1SD
MIMMO Studios has cherry picked a selection of secondhand books from the Oxfam Bookshop which will be available in The Secret Secondhand Bookshop on the first floor of MIMMO Studios.
100% of proceeds from book sales will go to Oxfam.
MERRY MIMMO Christmas Market
Saturday 10th December 2022 11am - 5pm
Join in on the festive fun at MIMMO Studios!
Whether you're only just starting your Christmas shopping or all sorted and feeling festive, you should definitely make your way down to the Merry MIMMO Christmas Market Saturday 10th December .
From 11am-5pm we'll have stalls from a range of local small business and craftpeople including:
🎄lots of unique Christmas gifts from independent makers
🎄dried flowers and wreaths
🎄 Delicious coffee and tasty pastries
🎄 Secondhand books - Cherrypicked by the MIMMO Girls
Alongside our usual MIMMO edit of clothing and homeware -It'll be the best place to get all your gifty bits ticked off the list!
MIMMO Studios, 6 & 7 Montpellier Walk, Cheltenham, GL50 1SD
Looking forward to seeing you there!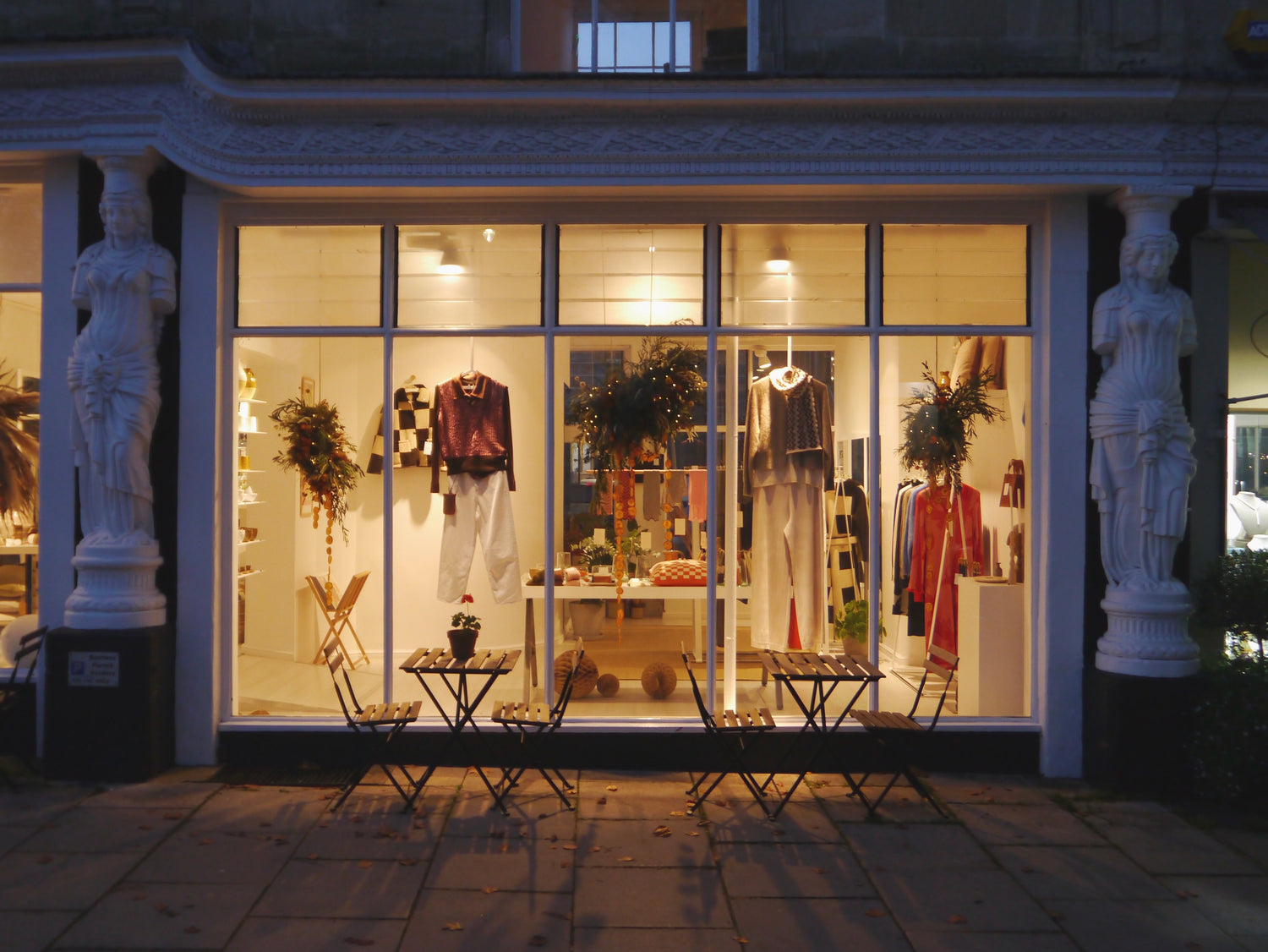 Montpellier Late Night Shopping
1st December until 8pm
MIMMO Studios will be joining the Montpellier area for the annual late night shopping event on Thursday 1st December.
Expect choral performances, bell ringers and festive food and drink.
MIMMO Studios, 6 & 7 Montpellier Walk, Cheltenham, GL50 1SD